Owner: ME杂货店
Store Website:
www.me2shopping.com/?283
Rating: 0
Product: 18
State: Perak
Since: 2014-03-23
Phone: 010-5120128
Korea Hyundai - 2.0L airfryer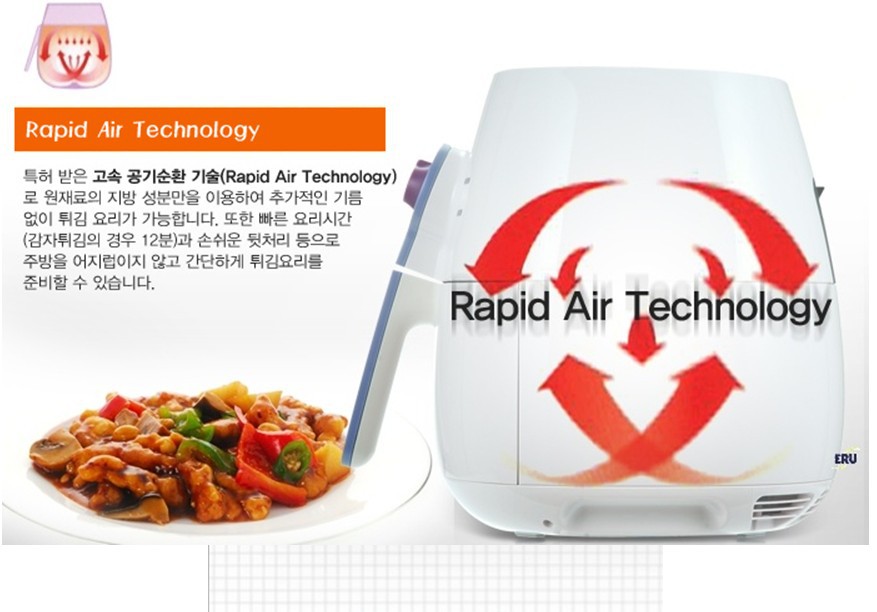 Features:
Rapid Air technology fries the tastiest food without the oil
Airfryer's patented Rapid Air technology enables you to fry the tastiest crispy fries that contain up to 80% less fat than a conventional fryer! Its unique combination of fast circulating hot air and a grill element allows you to fry a variety of delicious fried food, snacks, chicken, meat and more in a fast and easy way. Since you only fry with air it provides less smell and vapours than traditional frying, is easy to clean and safe and economical for daily use!
Manually adjustable time and temperature control
Its integrated timer allows you to pre-set cooking times of up to 30 minutes. The auto-off function includes a "ready" sound indicator. The fully adjustable temperature control allows you to pre-set the best cooking temperature for your food up to 200 degrees. Enjoy crispy golden-brown fries, snacks, chicken, meat and more, all prepared at the right time and temperature for the best result!
Cord storage keeps kitchen surface neat and tidy
Cord storage keeps kitchen surface neat and tidy.
Recipe booklet full of inspiring recipes and tips and tricks
This Philips Airfryer comes with an inspiring recipe booklet, written by a culinary expert, that contains 30 delicious easy-to-prepare recipes and is packed with tips and tricks. Treat you and your family with home made chicken nuggets, fish cakes, tapas, quiche and lots more. With this fryer you can turn delicious food into a healthy feast!
Dishwasher-safe parts for easy cleaning
Removable drawer and food basket feature a non-stick coating and are dishwasher safe for easy cleaning.
Large cooking capacity so you can cook your favorite recipe
*For fresh fries add half a table spoon of oil for extra taste. Frozen fries are normally precooked in oil.